Early and Forced marriage
Without Choice report in collaboration with RMIT
The report recommends that Australia expand its focus from only criminal legislative responses and include non-legislative and civil mechanisms to meet the needs of those at risk, including:
1. Developing a coordinated, standalone response to forced marriage; recognising its intersection with various policy and practice frameworks including family violence;
2. Enacting civil Commonwealth Forced Marriage Protection Orders to all individuals affected by forced marriage, irrespective of age;
3. Expanding the provision of supported accommodation;
4. Resourcing schools and communities to promote awareness of forced marriage, utilising a community engagement approach drawing upon pre-existing networks and relationships with communities at a local level
Read more about Without Choice report in collaboration with RMIT
Early and forced marriage occurs when an individual does not freely and fully consent to the marriage because of coercion, threat or deception. Young people may be at-risk of being early and forcibly married by family members in Australia or overseas.
Early and Forced Marriage is an emerging issue in Australia with the number of reports rising since it was criminalised in March 2013. Australian Federal Police figures show there were 69 allegations of forced marriage in Australia in 2015/16 (36 cases in NSW, and 19 cases in VIC), compared to 33 in 2014/15 and 11 in 2013/14. Alarmingly a high percentage of these investigations were related to persons under the age of 18 (Source: Australian Federal Police).
Early and Forced Marriage is a crime in Australia in the Commonwealth Criminal Code. Any disclosure of early and forced marriage concerns by a young person should be taken seriously and responded to immediately. All disclosures by children or young people should follow relevant mandatory reporting obligations to child protection authorities.
Read more about The Australian Government's response to forced marriage.
Responding to Early and Forced Marriage in Australia. A paper prepared for the 2016 Association of Child Welfare Agencies Conference by Laura Vidal, National Projects Coordinator for The Freedom Partnership.
Slave-like marriage
Slave-like marriage involving migrant women often presents as domestic violence. It can also include forms of labour exploitation, sexual servitude and/or an obvious deception on the part of the sponsoring partner about the nature of the relationship. Women in slave-like marriages can often articulate concepts of slavery, servitude and sexual slavery in relation to the way they have been treated by their spouse and/or other family members and friends. Women in slave-like marriages should be given advice about their options under the anti-slavery framework.
Receiving help for forced marriage in Australia.
Your right to choose who you marry and when you get married is protected by Australian law.
The Freedom Partnership offers confidential advice, accommodation, case management and peer support for individuals at risk of or who are experiencing early and forced marriage. For more information view our Forced Marriage Services Brochure.
If you are in immediate danger of being married or being taken overseas for marriage contact the Australian Federal Police on 131 AFP.
If you are a professional working with individuals at risk of/who are experiencing early and forced marriage you may have mandatory reporting obligations, contact your state child protection agency to discuss.
How have we helped?
Year 11 student Amira was worried her parents would send her overseas to be married in two weeks so she went and talked to her school counsellor.  Amira's knows her parents have discovered that she has a girlfriend and they do not approve of same-sex relationships.  The counsellor contacted The Freedom Partnership who met with Amira and her school counsellor to discuss her options.  Amira decided to contact Legal Aid NSW who assisted her to get a court order that stops her parents from taking her out of the country to be married.  Amira made a safety plan and knows she can contact Safe House staff to access youth accommodation, the police or others who can help if she has problems with her parents.  Amira sees her Safe House case worker on a regular basis.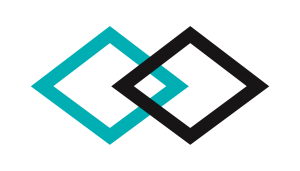 19 year old Yasmeen contacted The Freedom Partnership via the Domestic Violence Line. Yasmeen was forced to marry her husband on a family holiday overseas the previous year.  Her family was expecting her to sponsor him to come to Australia and leave her job to have children after his arrival.  Freedom Partnership staff arranged for Yasmeen to get free legal advice and meet Safe House staff to discuss her situation. Yasmeen decided to live at the Safe House, withdraw the immigration sponsorship and leave her part-time job.  Yasmeen has enrolled in a full-time TAFE course, has a new part-time job and is planning to move in with a friend she met at school.  She plans to go to university.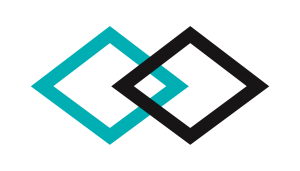 The Australian Federal Police contacted The Freedom Partnership after meeting with Nisha.  Nisha was unsure about what would happen if she didn't marry the man her parents chose for her. Nisha met with a peer who shared her own experience of being in the same situation. The peer understood Nisha's family relationships first hand and the difficulty of going against the wishes of her parents, siblings and others in the community.  Nisha decided to leave home and was supported by a Safe House case manager to move into youth accommodation.  Nisha says, "being able to meet with a peer was a turning point; I was able to see that I could have a good life even if I didn't do what my parents wanted. It was also reassuring to know I wasn't alone, and that many of the negative things my parents said would happen, didn't happen." 
"Leaving my home and my family was a very difficult decision to make. I felt lonely and I didn't know what I was doing. But I know I owed it to myself to have a life that I am proud of and that makes me happy. I still miss my family and hope that one day they will be different. But I know, I will be okay, if they are not" – Peer Mentor.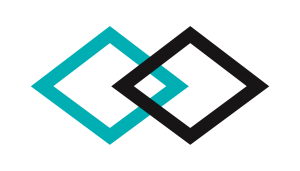 Freedom Partnership in the Media on Forced Marriage
More information
Legal Information & Advice
Salvos Legal Humanitarian
Legal Aid- Early Intervention Unit
My Blue Sky
Education
ACRATH
Counselling Support
1800 Respect
Kids HelpLine
Research & Information
The Right to Refuse. A Report by Rosemount Good Shepherd (2014)