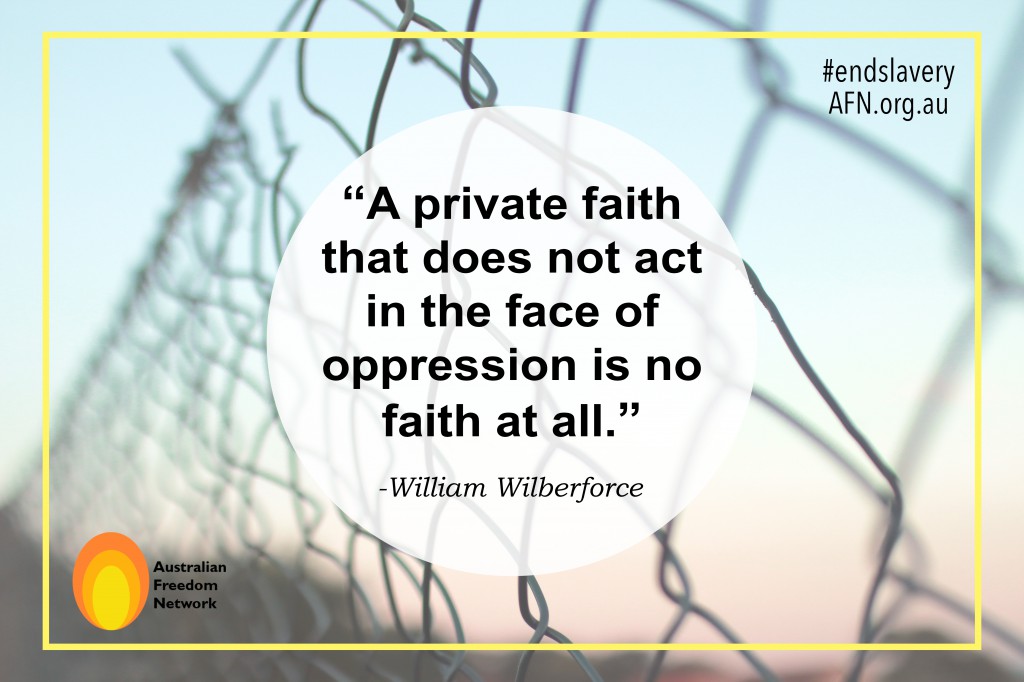 Religious faith can be a powerful motivating force to inspire individual and community action both spiritually and practically to end modern slavery. Check out our 3 campaigns below to put your faith into meaningful action.
---
1. The Australian Freedom Network
Through the Australian Freedom Network (AFN) the Freedom Partnership seeks to establish a framework through which faith-based organisations can collaborate and communicate regarding their efforts in the fight against modern slavery. The Australian Freedom Network is a reflection of the Global Freedom Network, launched by Pope Francis in 2014.
The Australian Freedom Network was launched at Parliament House in Canberra on December 2, 2015, International Day for the Abolition of Slavery.  At this event 18 faith leaders ceremoniously signed the same 'Joint Declaration of Religious Leaders Against Modern Slavery' that was signed at Vatican City. By adding their name to the Joint Declaration, the religious leaders have committed their respective communities to engage in practical actions to tackle slavery here in Australia.
On December 2, 2016 the faith leaders of the Australian Freedom Network joined forces once again to sign a public letter urging Malcolm Turnbull to introduce an act of Parliament to ensure Australian supply chains are transparent & free of slavery. Read more HERE.
Now it's your turn. We're asking all Australians of faith to unite against slavery. Learn more and add your name to the Freedom Declaration by signing at: www.afn.org.au

Download a free information booklet about the Australian Freedom Network HERE.
---
2. Annual Day of Prayer for Victims of Human Trafficking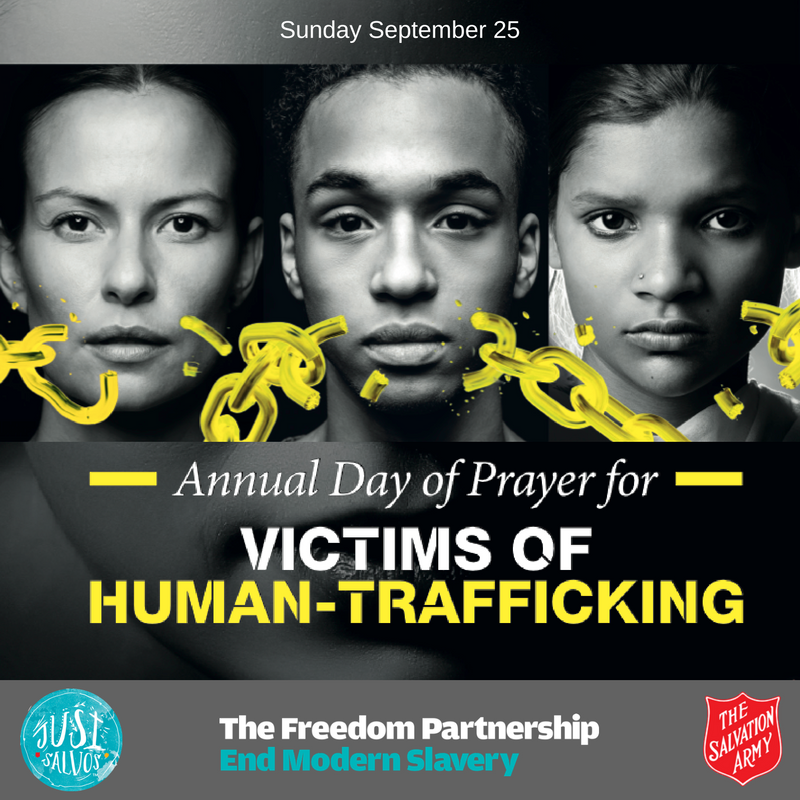 Every year in September, The Salvation Army lives out its commitment to fight modern slavery with an international day of prayer. Globally, on this day, The Salvation Army unites to pray for victims of human trafficking.
Together with Just Salvos, join us on September 25 as we Speak Out and Give Hope to victims of  slavery. Take part using the following free resources:
* Download the 2016 Day of Prayer Resource Kit HERE.
* Download the 2016 Prayer Stations Kit HERE.
* Download the 2016 Day of Prayer Poster HERE. 
(Can't participate on September 25? Not a problem! Feel free to use these resources at any time during the year)
---
3. Freedom Sunday
Freedom Sunday is a global day of worship, prayer and action on human trafficking. Find out more and view the 2016 resource pack on the Stop The Traffik website HERE.